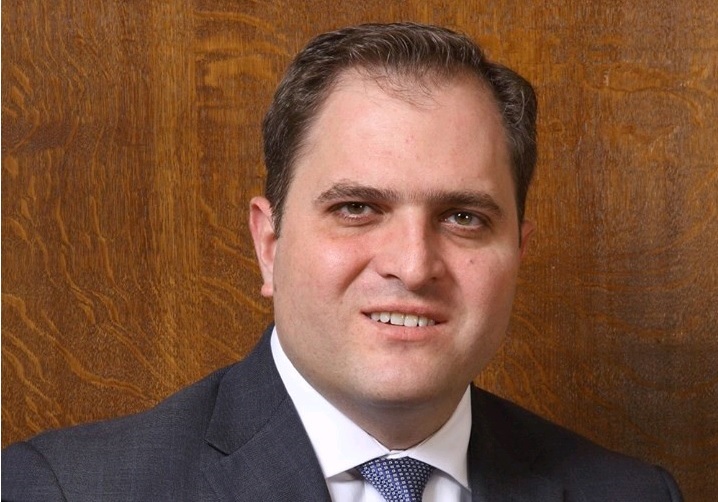 Looking towards 2025
Key challenges for Tax Administrations
Welcome Speech
by Mr. George Pitsilis
Governor of IAPR
Welcome
Dear Mr. Quest (dear Stephen), Dear Colleagues, Ladies and Gentlemen,
Welcome to Greece, Kalos ilthate!
We are honored to host this first meeting of the Heads of TAs of the European Union. Here in Thessaloniki.
A city with a history of more than 2300 years, which was named after the half-sister of Alexander the Great. The «co-reigning» city of the Byzantine Empire, alongside Constantinople and today's «co-capital» of Greece. A city of great cultural heritage, as its Paleochristian and Byzantine monuments are inscribed on the World Heritage List of UNESCO.
Our motivation to engage in this meeting
I must say that the idea of the Greek Revenue Authority participating and hosting this event was really exciting for us.
In 2017 our TA became organizationally and functionally independent from the Greek MoF and obtained a budget of its own. This transformation, which is inscribed in the broader context of de-politization of the Greek public administration, is not an end to itself, but an enabling factor allowing us to engage into a series of reforms that will increase our efficiency and establish trust with our taxpayers.
In this context, hosting this meeting is an opportunity for us to share with you the key elements of our organizational reform and as well as our upcoming operational reform projects.
Why a meeting of HoTA
Dear Friends,
The purpose of this meeting is to engage into a strategic dialogue at the level of the Heads of the TAs of the EU.
A dialogue that, I am convinced will prove most helpful in our constant efforts to improve our performance.
Indeed, as Commissioner Moscovici said, we have very different tax systems and consequently, we pursue different tax strategies.
However, we do not operate isolated from one another. And I do not refer only to the framework of cooperation that exists among us and that we need to enhance.
In a world that is changing rapidly, our TAs share the same core functions and more or less the same challenges. An efficient response to a challenge by one of us may work as an example for the others.
I think that the Commissioner's message made clear that more work is expected from us in the field of cooperation and exchange of information. A need that was also stressed out by the Ministers of Finance of the EU during their recent meeting in Sofia in end April
We must protect our revenue bases, but also become more efficient in boosting compliance, in fighting tax avoidance and fraud and in bringing more transparency and fairness to our systems.
The constant change of the environment we operate into, by demographic changes and rapid technological developments, increases challenges and expectations.
I believe that we cannot face all these challenges isolated from one another and without taking into account the broader context of the single market, into which we operate.
Apart from our national or bilateral efforts, we also need a European forum, that will help us define our strategies, priorities and actions
Because some of the problems and challenges we are facing are bigger than each one of us alone, but not bigger than all of us together.
Take for example the platform driven activities in the field of accommodation (I am not naming anyone in particular, in order to avoid indirect publicity, but we can all name a few).
We have identified the problem of loss of revenue, mainly due to lack of reporting by platform owners. We are developing solutions at a national level (in Greece we strive to have our electronic registry of listed properties running by the end of the month) and at the same time, we also negotiate with the platforms at a national level.
All these parallel actions and negotiations put pressure to platforms to agree to national proposals. But I am afraid that our efforts will remain incomplete as long as we do not decide on a common strategy, on a common stance and on common legal action that will protect our tax bases.
To conclude
Personally, I am convinced that we need a structured strategic dialogue at our level, the level of the Heads of EU TAs.
I believe that we, the heads of TAs need our own time together to exchange views and experiences, share best practices, scan the horizon for future challenges and shape our plans and prioritize our actions. And, last but not least, to substantiate the investments needed in order to improve our performance.
And I am confident that, with the assistance of the European Commission, this process will help us strengthen trust among us and make us see each other as partners to a common struggle for more trustworthy and reliable TAs, in the eyes of our citizens.
Agenda
Stephen will give us an overview of the agenda of our meeting.
If I am to put titles to our work today and tomorrow, I would say that what we have planned to do during these two days is listen together, think together, discuss together and anticipate the future together.
And I hope that this process will make this meeting the first of many to come.
Before giving the floor to Stephen, I would like to express our gratitude to his Excellency the President of the Hellenic Republic, Mr. Procopios Pavlopoulos, for putting our meeting under his auspices.
Thank you for your attention