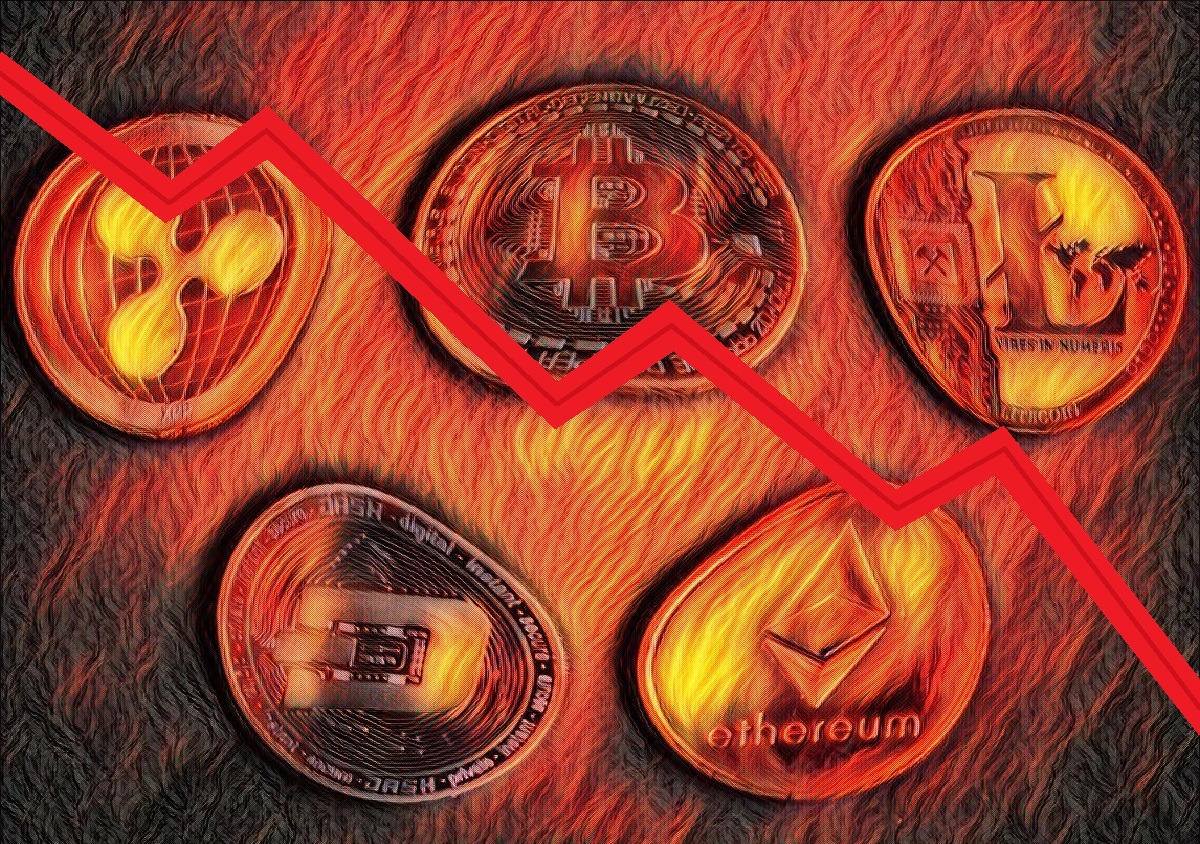 31.01.2022
This is not financial advice; it's opinion; Do your own research.

Which is the most desirable "thing" by all members of today's societies (governments, businesses, people) and globally?
Answer: DATA / information.
… and DATA will cause the demise of genuine cryptos, where genuine are the decentralized and anonymous like BTC and others.
Why?
Many people today bet on genuine cryptos that are the unavoidable evolution of money. But are they?
Answer: The real evolution of money in the years ahead, is Central Bank Digital Currencies (CBDCs).
Why?
Answer:
The CBDCs offer what every member of our today's societies want and desire:
• CBDCs will be relatively stable, so they can be used as money, for every day's purchasements and transactions, while BTC which is extremely volatile, cannot be used as money, and this is accepted by many supporters of Bitcoin.
• CBDCs will be real store of value, because they will not be volatile; in order to store value, there must not exist sharp fluctuations – everybody can understand this.
• CBDCs as digital money, will offer to governments better control of money flows, better fight of tax evasion and tax collection, more efficient management of subsidies, more efficient use in the fight of criminal activities because as digital, will be traceable.
• CBDCs as digital money, will offer to businesses information of what the consumers like and want and plenty of useful data like when they shop, where they shop etc., and the businesses will be in position to offer better and tailor-made products and services to customers and to potential customers. They can also use CBDCs to send remittances for payments to their suppliers.
• The people-citizens-consumers will embrace CBDCs because the great majority (except a tiny minority of Ludites and criminals) want to use a digital form of money that is secure (backed by the States), can send payments in a second globally (like remittances), have no fees, is quite stable, it doesn't harm the environment (like BTC with its huge energy consuption), and the data it provides to governments or / and businesses, enables the governments / businesses, to offer better and fast / "immediate", solutions to people-citizens-consumers: Imagine, you have a small company, and you apply to the State for a subsidy, and after the control of selection criteria completed, you receive immediately the money. Imagine, you are a consumer and the businesses can inform you for things you really interested and that saves you time, and you don't receive a huge number of irritating advertisements for things are not interest.
The CBDCs serve in the best way all the above needs and desires, of all member of our modern societies, because will be digital, legal tender, smart, mainly stable which helps planning, safe, and secure and backed by States (in cases of hacks / thefts, the money will be traced and return to their legal owners), while the genuine cryptos like Bitcoin, which are decentralized and pretty much anonymous don't serve at all those crucial needs and the data exploitation procedure.
Yes, for the greatest part of our societies, the decentralization and anonymity is not important; things that bitcoin maximalists advertise as a merit and advantage, actually is a great disadvantage for the genuine cryptos.
And now, we are in a time, where CBDCs start to emerge: China, Sweden, the USA, EU, India … the one country after the other, designs and builds its own CBDC. In the next few years the great majority of countries will have launched their own CBDC.
Because of all the advantages we mentioned above, someone can understand that the CBDCs are the real unavoidable evolution of money. And it is the use that creates value; as more and more members of our societies (governments, businesses, people) will use the CBDCs, the demand will be led to them, and will go away from the genuine cryptos. As demand for the genuine cryptocurrencies will continue to decline because the users will prefer the CBDCs, plus the expanding wide regulation of crypto-space from the States globally (bans, restrictions, strict regulations etc) which create serious hurdles in the use of cryptos, these and combined, expected to have a strong negative effect on the price of genuine cryptos, which their price will continue to decline until they depreciate to insignificant levels.
These certain developments, I think, will start to anticipated and be discounted by the market, from this current year (2022). The genuine cryptos, won't recover…
So, and for emphasis: it's not just the CBDCs (1); it's also the increasingly expanding globally regulation frame (2). It's the combination of (1) and (2), that will harm cryptos, and lead them to "death".

This is not financial advice; just an opinion ; Do your own research.
By Panayotis Sofianopoulos
Author of
Bitcoinvest or Not? Answers to Crucial Questions.
…for those, considering investing in bitcoin and other cryptos too.
Bilingual book  (English and Greek) – Βιβλίο δίγλωσσο (στα Αγγλικά και στα Ελληνικά)
Read also:
Bitcoin will reach $1 million!?