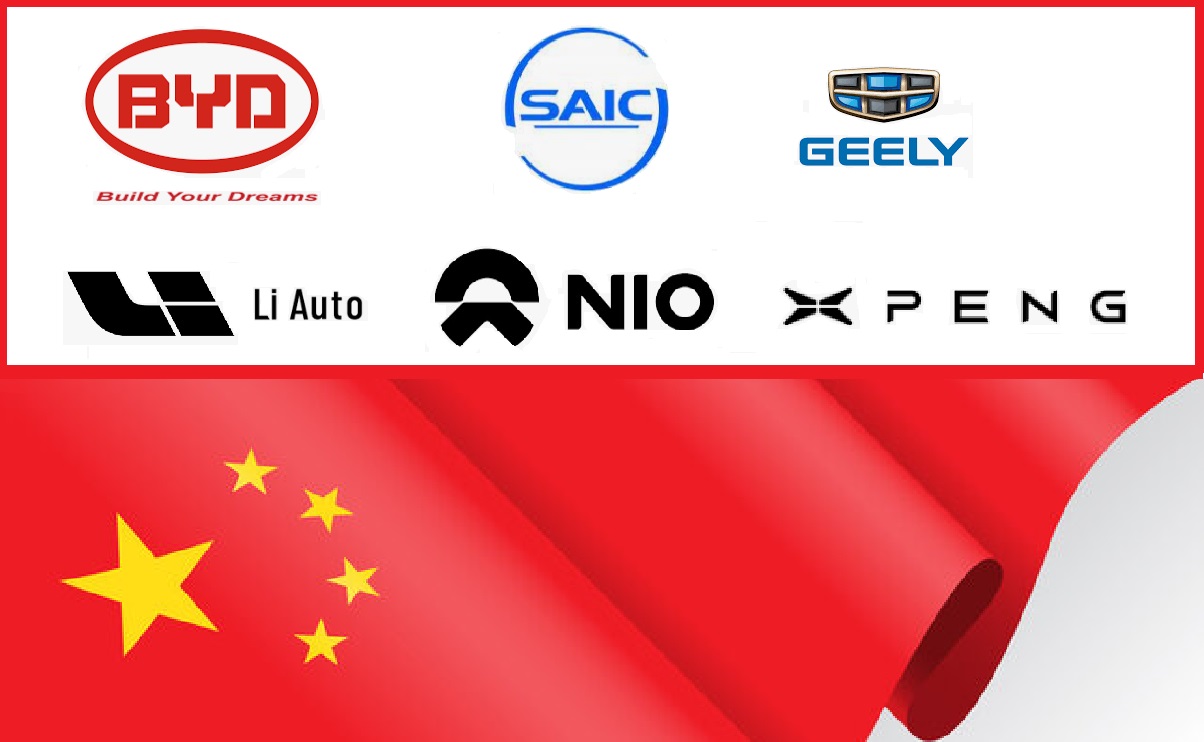 29.12.2021
As an investor, I'm interested in Electric Vehicles field; I see a huge growth potential there but I lack of "insider" view. What I mean with that, is that I don't live in USA or China, where the growth is, so I can't have a personal view in the topic – I depend on news. And I'm especially interested on Chinese EVs brands, as they are growing rapidly in China, and now, they take the first steps on expanding beyond their own shores and gaining interest worldwide.
Further, the chinese EVs are very competitive vs TESLAs (I refer to TESLA as the most known EV company with biggest sales globally), as generally speaking, the chinese EVs cost around 2/3 to 3/4 of comparable TESLAs models, and technologically, are good as TESLAs are, if not better. Don't forget that the chinese car market is the biggest globally and more rapidly growing – it has surpassed the american market, as also the european and japanese in terms of units sales and growth. That's why the chinese brands which just a decade ago, were seen by the consumers globally, as 2nd class or even 3rd class (inferior comparable to "conventional" global car automakers like Toyota, Ford, GM, VW, Hyundai, Honda, Renault, etc), now have evolved to new powers – now the chinese car companies, especially the new EVs companies considered to be the best, globally, in terms of technology, innovation, quality and dependability. And it's logical and expected to be like this, when in China, there are so many new players to compete with each other – the competition leads to progress; on other hand, in USA the competition is among fewer "players". Chinese are becoming the global and leading power in Electric Vehicles field. Imagine, how much beyond will be in the next ten years…
On Twitter I have found a site, it's CnEVPost, which is specialized on Electric vehicle news from China. CnEVPost, operated by a team based in Shanghai, China, is a website focused on reporting on the new energy vehicle industry in China. So the guys who "run" the CnEVPost, are living in China, they watch the developments form close, they actually live the developments – therefore, can have better knowledge on the Electric Vehicles field in China, which is the biggest and more rapidly growing market for cars, globally.
So I asked them in Twitter, the below question:
@CnEVPost in your opinion, after all, you know better and in depth the Chinese EVs brands, which is better? Which brand is making better EVs and more competitive? … NIO? … XPENG? … some other? I would like to know your opinion.
I did not expect them to answer me, but I had nothing to lose. But they answered me and I thank them for that. Here is their answer, which can be useful for all those who are interested in this field (thoughts and insights Chinese EVs brands).
The answer:
"Here are some of our thoughts:
NIO, XPeng and Li Auto are currently the most recognized new car makers in China, and people instinctively think of "Wei Xiaoli" (蔚小理,the Chinese acronym for the trio – pronounced "Wei Xiaoli") when they mention new car makers.
Among them, NIO is a rare presence in Chinese auto history, the only one currently gaining a foothold in the high-end market. NIO's initial success has also helped many other local brands to be able to price their products higher than before and to offer innovative products.
NIO gives us the impression that they are doing the right things and being as transparent as possible. They not only have a high level of loyalty among the owner community, but they have also received many praise in the general public.
XPeng is also good company, they are currently targeting a larger market and have managed to shape themselves into the most capable local carmaker in terms of assisted driving. They are more like a typical Chinese company, while NIO gives an idealistic feeling to.
Li Auto's Li ONE is a transition to EV era. Their approach is more practical. But they currently don't have their own charging system, and it's hard to say whether their EV products will be as competitive as the Li ONE is performing now.
Besides them, BYD (*) is a company with rich product array and hybrid products targeting the broadest market. BYD even has its own semiconductor company that can produce its own chips. But it was founded much earlier and people don't see it as a new force in car making.
These are just our feelings as people who are in China, and cannot be taken as investment advice. A good company does not necessarily mean the stock price will go up, and the stock price often deviates from the fundamentals."

That been said, I have to add that the thoughts and insights that CnEVPost shared with us, have to do with the real condition – what and how the Chinese people, see their domestic EVs brands – that is reality, but as we know as investors, reality and business progress may differentiate from stock price moves. That's why you can not take the above thoughts and insights, as investment advice, you must do your own research and take your own risk and bet.
Don't forget to be informed by CnEVPost from the site or / and their Twitter. If you're interested on the Electric Vehicles field in China, can be your valuable source of information.
I'm wishing to everybody a Happy and Prosperous 2022!
Panayotis Sofianopoulos
Author of (link in title)
Bitcoinvest or Not? Answers to Crucial Questions.
…for those, considering investing in bitcoin and other cryptos too.
Bilingual book  (English and Greek) – Βιβλίο δίγλωσσο (στα Αγγλικά και στα Ελληνικά)
(*) BYD is the oldest and biggest car / vehicles company in China. BYD founded in February 1995 and is headquartered in Shenzhen. Today BYD has around 240,000 employees.
BYD has a very wide / rich product array, consisting of "conventional" vehicles, mainly Internal Combustion Engines (ICE) vehicles, but also is in hybrids and electric. BYD distinguished from others, for its "vertical" production.
BYD Company Limited, together with its subsidiaries, primarily engages in the research, development, manufacture, and sale of automobiles and related products worldwide. It operates through three segments: Rechargeable Battery and Photovoltaic Products; Mobile Handset Components and Assembly Service; and Automobiles and Related Products. The company offers internal combustion, hybrid, and battery-electric passenger vehicles; buses, coaches, and taxis; logistics, construction, and sanitation vehicles; and vehicles for warehousing, port, airport, and mining operations. It also manufactures and sells lithium-ion and nickel batteries, photovoltaic products, and iron batteries primarily for mobile phones, electric tools, and other portable electronic instruments; mobile handset components, such as housings and keypads; and automobiles, and auto-related molds and components, as well as provides assembly, and automobiles leasing and after sales services. In addition, it offers rail transit equipment; consumer electronics; and solar batteries and arrays, as well as involved in the urban rail transportation business.
Indeed, the well known US billionaire investor Warren Buffett owned 21.5% of BYD from early days (back in 2008).
See the below interesting video about BYD:

Read also:
Choose stocks at 'random' and beat the market and the Pros!